Works of Art that Taste So Good!
For decades now the Ginter Family has been delighting their patrons with decadent desserts, exceptional Wedding Cakes, and native Bahamian delights. Together they spend countless hours ensuring that the Pastries are of the highest standards and that only the finest ingredients available are used.
Fred Ginter's passion for Pastry began with his love for Chocolate!
Fred apprenticed in the baking industry over 55 years ago in the Black Forest region of Germany. From there, in 1953, he worked as a Confectioner in Konstanze and Friedrichshaven and later in Kreuzlingen and Shaffhausen, Switzerland.
His love for travel carried him across the globe working as a Pastry Chef in Canada, New York and Bermuda. After working for a season at the Bahamas Country Club, Fred fell in love with the Bahamas.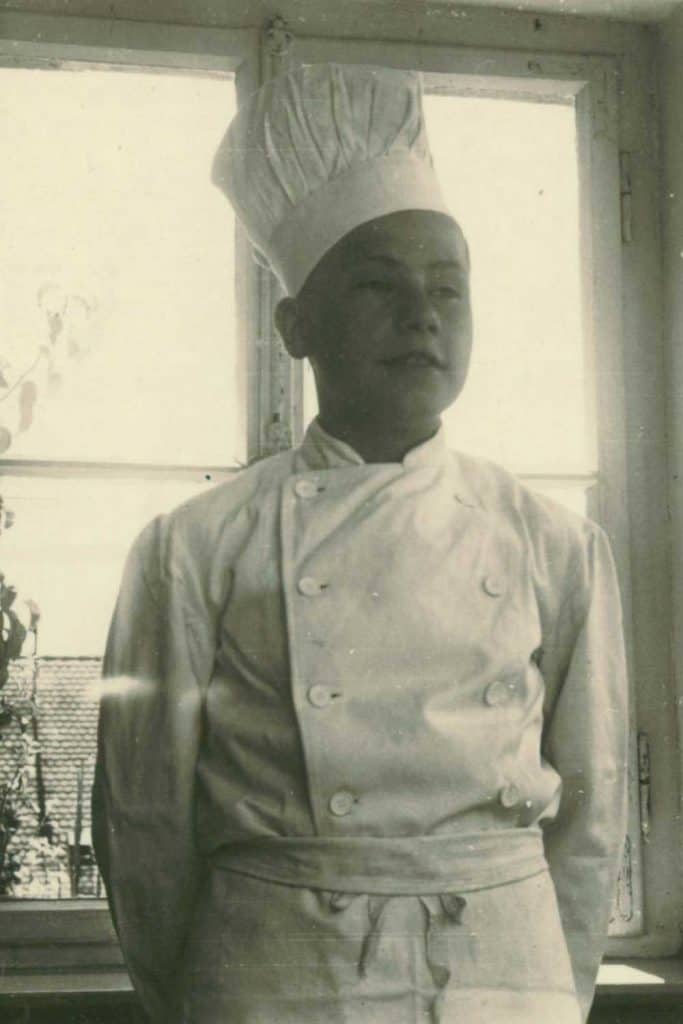 Fred as a young boy at his home in Markdorf.
Deciding to permanently bring his tradition of excellence here to Nassau he started working at the Nassau Beach Hotel in 1962.
There he worked as Pastry Chef for 17 years until he was later invited to work at the Britania Towers Hotel on Paradise Island, now known as the Atlantis.
In 1989 Fred decided to make his pastries available to the Bahamian public, so together, he and his wife opened the Swiss Pastry Shop on Prince Charles Drive, located in the Plaza Del Sol building.
Through hard work, dedication to quality, and high standards, Fred and Mae expanded their Pastry business to Cable Beach in order to better serve their customers.
In 1996 Mae and Fred's son Manfred came on board full time where he apprenticed under his father's watchful eye. It was during this time while learning the fundamentals of baking and the finer aspects of the art that his love for cake decorating and pastry making began.
Fred in the Gardens of The One & Only Ocean Club.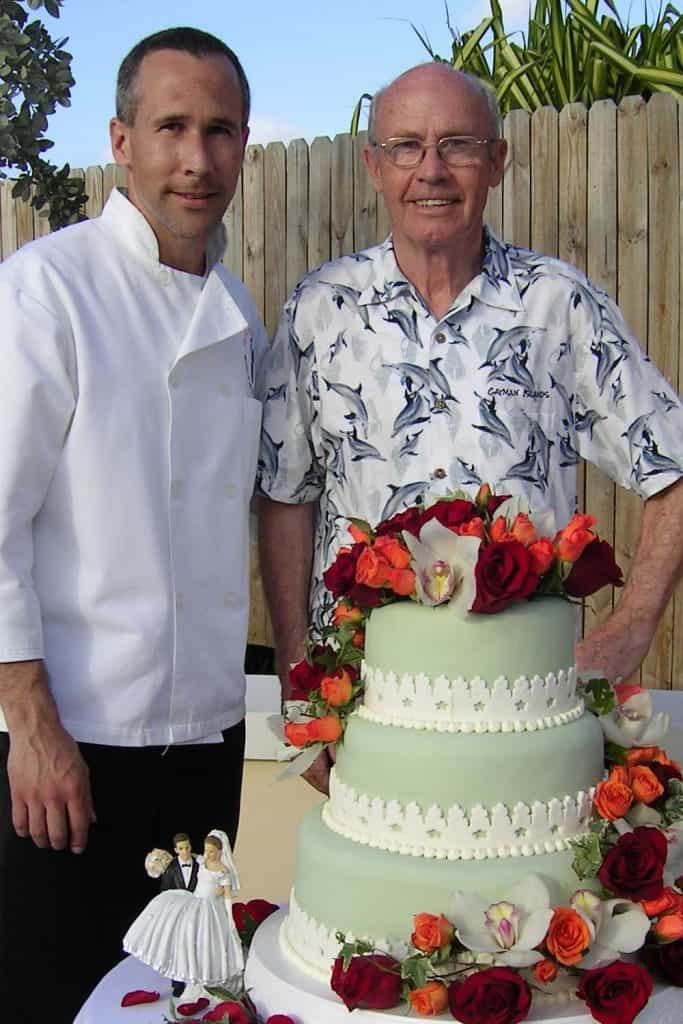 Fred and his son and protégé Manfred.